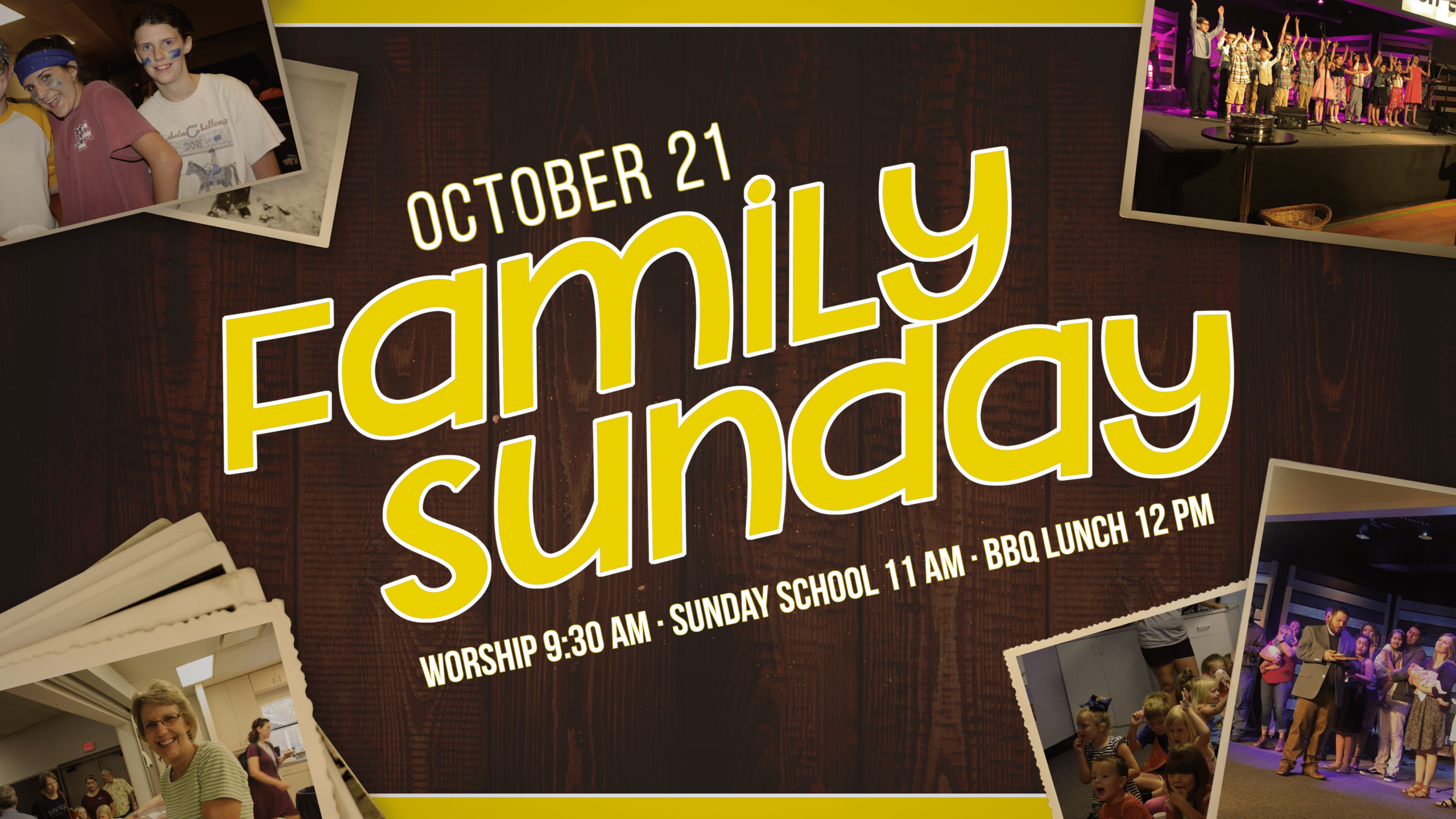 Oct 21 – Family Sunday
Family Sunday is coming up! This is a great opportunity to invite your neighbors, coworkers, Starbucks barista, or whomever else you can think of, to visit Temple! The schedule will be a little different, so look below to see what the 21st will look like!
Combined Worship (CLC) | 9:30 AM
Sunday School | 11 AM
BBQ Lunch (CLC) | 12 PM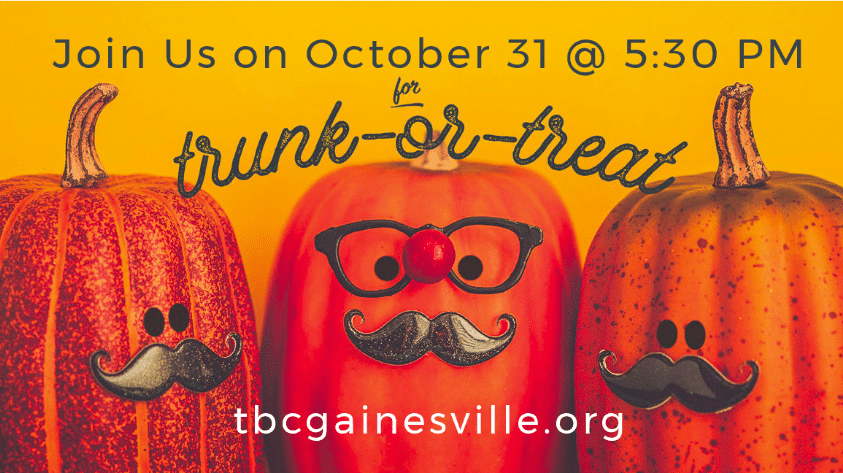 Oct 31 – Trunk or Treat
We "mustache" you to come to Trunk or Treat this year! What is it? We will line our parking lot with vehicles that are decorated, kind of like a booth, and kids can go from car to car to get candy and play games! We need families to volunteer to decorate their car, or to sponsor candy for a car (4 big bags)! by clicking here. Our goal is to have 30 families/vehicles this year!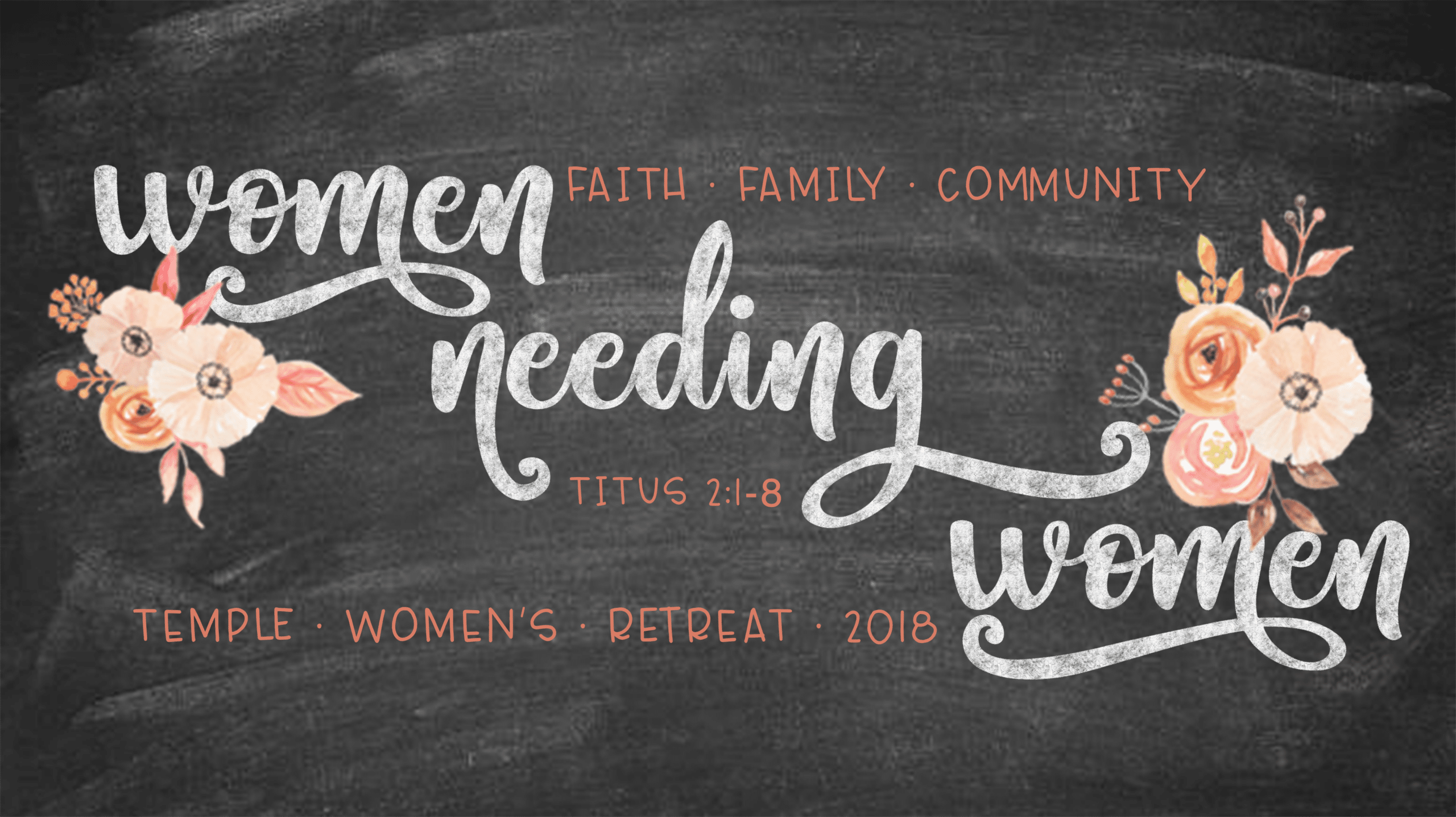 November 2-3 | Women's Retreat
The Temple Women's Ministry is so excited to announce the 2018 Women's Retreat on November 2-3 at the newly built Lodge at Lake Murray in Oklahoma! Dru Christian will be leading a study through Titus 2:1-8. All meals will be provided and there are scholarships available, so don't let the cost keep you from coming! Sign up by clicking here!
Service Times & Locations
Traditional Worship Service
8:15 | Sanctuary
Sunday School
9:30 AM

Contemporary Worship Service
10:45 | Christian Life Center

Evening Bible Study
6:00 PM | Sanctuary
Listen to our Latest Sermon
Our Identity & Mission
Temple is multi-generational church united to make disciples who are transformed by the Gospel, connected in Biblical Community, and living out God's Mission.
Gospel
At Temple we really believe that the Gospel is really good news! Everything we do is shaped by the Gospel—the good news of what God has accomplished through Jesus–in His life, death, & resurrection–to secure forgiveness of sins & life for all who will repent of their sin and believe in Jesus as Lord. We believe the gospel isn't just the good news that saves us but transforms us everyday. As the heartbeat of Temple, you'll hear us talk about the gospel a lot. 
Community
We need each other! That's because we are made for community. We are made in the image of triune God who has eternally existed in community. We know that gospel growth will only happen in a community of believers who pray together, love one another, and spur one another on deeper in the gospel. At Temple, we believe the church is just a place but a people who are connected by doing life together. We'd  love to have you as part of our community
Mission
We have been rescued & redeemed by a loving and missionary God. Therefore, we seek to join Him in His mission by making disciples among all nations and loving our neighbors with the love of Christ. At Temple, we believe that every Christian is a full-time missionary called to serve wherever God has placed them.  Therefore we seek to train, equip, and send our people to be a blessing to our city, community, and crafts.
Be Our Guest
We know that visiting a new church can be really hard! We want your experience to be as stress-free as possible. Find out what to expect when you visit Temple! We can't wait to meet you and hear your story.